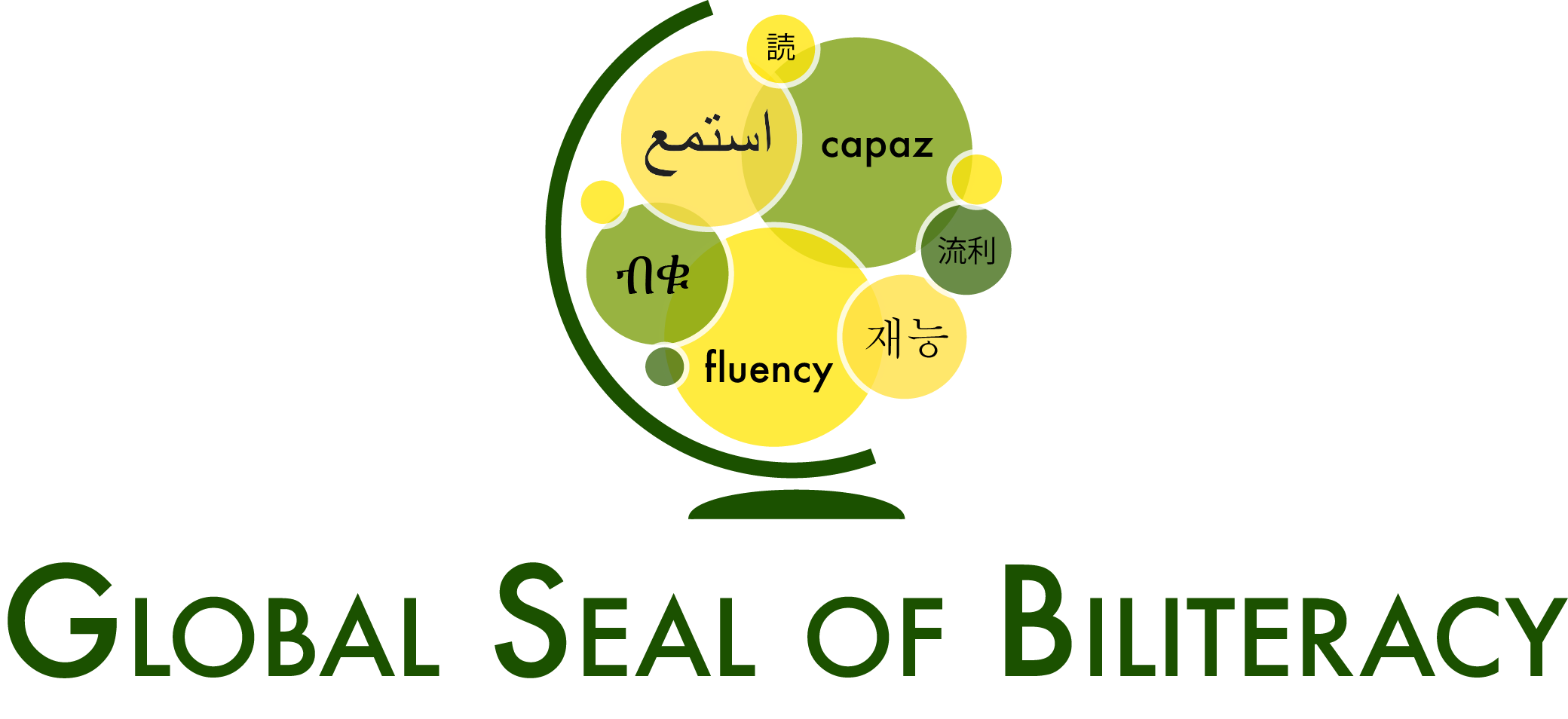 Welcome to the course credit option for your Global Seal of Biliteracy!
The Global Seal of Biliteracy and Southern New Hampshire University have come together to provide an opportunity where you can demonstrate your acquired language skills and learn a little more about your non-native language usage in everyday life. Whether you're taking this online course for personal gain, or to help build your resume, or to demonstrate to a prospective university that you're serious about your language learning, we're excited you found us!
You can select one of two options for credit based on your Global Seal of Biliteracy level. Click on either link below to see the online course syllabus:
3 credits $150
6 credits $300
Either course option you select will feel self-guided, but there will be a Global Seal instructor alongside you the entire time! Remember, this course is about sharing your learning and transforming your thinking about your impressive second language acquisition.
Options to start your online course will begin every 8 weeks throughout the year, and the only prerequisite is that you must have already earned your Global Seal of Biliteracy.
At the end of your 8 weeks, your Global Seal instructor will submit grades and you can access an SNHU transcript to be sent to you or your school.
If you've made it this far and you're ready to register, be sure you have the following information:
Your Global Seal of Biliteracy Serial Number

Personal information, including home address and Social Security Number (this is required to register for a university course)

A copy of your signed Course Eligibility Form if you are under 18

Credit Card or PayPal account for payment