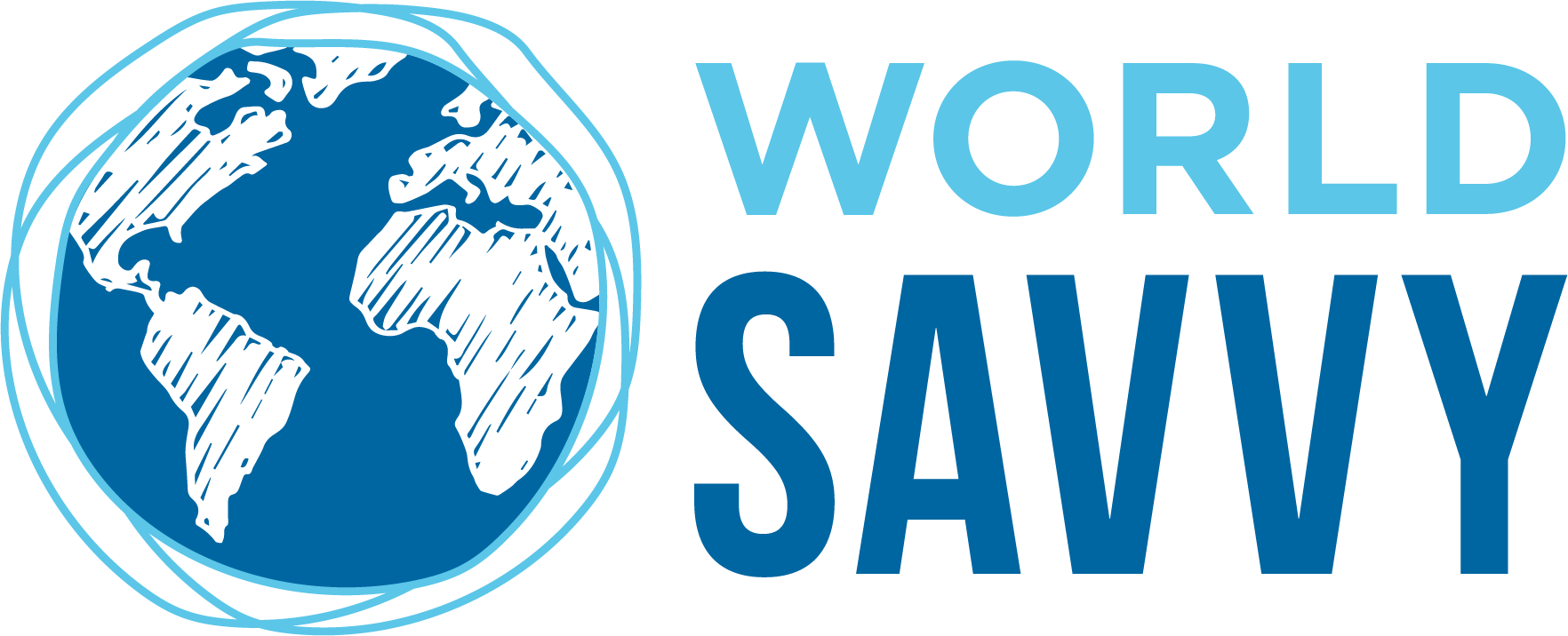 THE GLOBAL COMPETENCE CERTIFICATE (GCC) is the premier, online, graduate-level certificate program in global competence education for in-service educators. The GCC prepares educators to better understand global issues, teach for global competence, and facilitate students' development as globally informed, engaged citizens.
Developed by leading education experts, taught by renowned faculty, and powered by World Savvy, the Global Competence Certificate addresses a critical need faced by schools and educators to prepare students with the skills, behaviors, values, and attitudes that they need to succeed in a world that is more interconnected and interdependent than ever before.
About the Certificate Program
Innovative Program Model
The Global Competence Certificate itself is a reflection of an interconnected and global society. It uses an innovative learning model that combines online academic coursework with immersive global fieldwork and structured collaborative practice work; and is taught by interdisciplinary experts across the country.
Component 1: Online Academic Coursework — Taught by renowned educators, the coursework supports the development of global understanding and the skills needed to teach for global competence in a K-16 environment. GCC participants explore the theory, content, and pedagogy that lead to effective instruction for global competence

Component 2: Fieldwork — Participants engage in 18 days of international fieldwork with partner institutions from across the globe to extend and deepen their learning and apply core understandings in a practical way.

Component 3: Capstone Seminar — Participants work collaboratively in small cohorts to develop individual capstone projects that support the implementation of global competence education.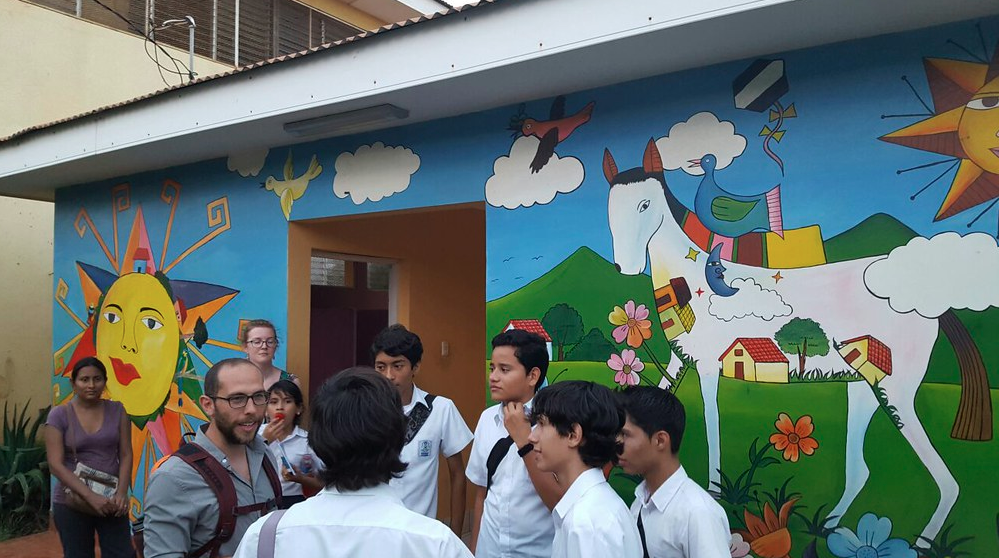 "Intellectually stimulating, demanding, and exceptionally applicable to my specific thinking and reflections on education." 

–

GCC Alum

 

 

"I really enjoyed how transferable the content of this class was to everyday teaching."  

–

GCC Alum
Why Global Competence?
Global competence is the capacity and disposition to understand and act on issues of global significance. Collectively, global competence represents the skills and mindsets necessary to thrive in a more diverse, interconnected world.
In a rapidly changing world, the ability to be empathetic changemakers, collaborative problem solvers, and critical thinkers is essential.
In the 21st century and beyond this is what all people will need. To be engaged citizens. To be prepared for jobs of the future. To be local and global problem solvers.
Program Application
Essay and Short Response Questions (download here)

Letter of Recommendation

Undergraduate Transcripts (official)

$40 Processing Fee

Theory | Global Thinking
INTRODUCTION TO GLOBAL COMPETENCE
A globally competent citizenry is critical for the 21st century and educators must be prepared to teach for global competence. But what is meant by this oft-quoted phrase? The focus of this course will be to examine conceptions of global competency and help teachers build a framework for developing this pedagogical outlook. Central to teaching for global competence requires a robust understanding of how globalization has transformed the world. We will investigate factors that have created a more interconnected and interdependent world while considering the sources of this complexity. The course will employ Appadurai's five dimensions of global cultural flow, namely: ethnoscapes, mediascapes, technoscapes, financescapes and ideoscapes, as a pedagogical tool for analyzing and interpreting global phenomena.
A core learning opportunity in this course will include an ongoing analysis of a contemporary event/phenomenon that is exemplary of global connectivity while pointing towards opportunities for civic engagement for students and teachers, employing Appadurai's framework and other suitable analytic tools. The contemporary, illustrative example will serve as a means for inquiring about the world, one that will help stimulate learning processes that can be developed in multiple contexts to support the development of globally competent students.
Deeper Understanding | Theory in Practice
DIALOGUING IN GLOBAL EDUCATION
Culture, language, relationships, and interactions: These are essential in an interdisciplinary and interconnected world. The smaller the world grows, the more important living with/in different perspectives and among others becomes. Guiding questions included in this course include: What is culture? How is the term 'culture' problematic given its malleability, deployment and potentially hegemonic use? How does subjectivity become instantiated in/as culture? What do we need to understand about the lives of others to make ourselves open to listening and learning about and from others while making the world mutually intelligible?  How does interpretation and meaning challenge all to maintain openness about otherness? This course uses a combination of queries from students and literature on identity, both individual and social, to explore these questions and offer students a framework to use in their fieldwork experience.
HUMAN RIGHTS AND GLOBAL COMPETENCE
Human rights are vulnerable. Protecting them globally will be important work for this and future generations, and thus is a central concern for global educators. This course will briefly trace the rise of human rights discourse in the 20th and 21st Centuries. Students will consider various typologies of rights (children's, positive/negative, first, second and third generation); efforts towards consolidated action to promote human rights (ICCJ/Rome Protocol, UN Conventions, enforcement mechanisms, ECHR); and forces that contravene (authoritarian regimes, as well as US, China, Israel, and other states' non-participation).
DIGITAL PEDAGOGY AND GLOBAL COMPETENCE
Digital media and technologies are increasingly available in classrooms around the world.  These technologies have the means to engage learners but also to fundamentally change the manners in which students access and produce knowledge.  Too often, new technologies appear but merely replicate existing ways of learning. This course examines the pedagogies of digital technology. The course expands the repertoire of teachers while considering how the changes in pedagogy shape knowledge around global education.  The world and technology are moving, shifting, and complex in ways that can be supported by digital pedagogies.
Field Experience
GLOBAL FIELDWORK FOR GLOBAL COMPETENCE
International fieldwork experience lasting 18 days in which participants are placed in schools and community organizations to integrate and implement learning in the classroom.  The fieldwork component of the Global Competence Certificate provides a critical and immersive element to the online coursework leading up to the experience.
GLOBAL SYSTEMS
We are citizens of a new era distinguished by unprecedented global interconnectedness.  And yet these interconnections do not manifest themselves equally across the globe as nations and territories struggle to find level playing field. This course explores cultural, racial, monetary, exchange, and political world systems. Students will study critical analyses of these systems. Students will come to understand the world-systems approach is complicated by a false local-global distinction. We will consider how local endeavors have global consequence and how these global relationships shape or are resisted in local entities.
SUSTAINABILITY AND ENVIRONMENT
One global issue that demands immediate attention is how to balance societal and environmental health. This course explores a contemporary 'state of the planet' across ecological concerns, including global climate change, desertification, species extinction, food crises, water quality and shortages, infectious diseases, and storm mitigation. Educators will then weigh environmental costs against the demands of societal development. Students will analyze current IGO, NGO, governmental and community-based organizations' work to address global environmental concerns on a local, regional, national, and global scale coupled. Students will also conduct a gap analysis of what needs to be addressed in the near (5-10 year) and longer-
Skills Application
(Participants will choose 3 of 4 modules, in addition to the Capstone)
DISCUSSION LEADERSHIP FOR GLOBAL COMPETENCE
Global classrooms are inherently discursive as they require teachers and students engage across difference, both in the material learned and in interpersonal relationships. Facilitating discussion can be challenging given their dynamic nature and situational quality. This course will provide participants with various types of discussion environments (e.g., Socratic, deliberative, interpretive, simulative) along with the tools to structure and facilitate those interactions. Special attention will be given to the intersections of discussion leadership and global learning; participants will gain an understanding of which approaches are most congruent given the larger curricular aims of a course.
CURRICULUM, INSTRUCTION AND ASSESSMENT FOR GLOBAL COMPETENCE
Global competence is critical to prepare students for current and future lives as global citizens to make a positive impact in the world. But what does it mean to design curriculum, instruction and assessment for global competency? This course explores how foundational domains related to global competence, including space, time, self and social issues, can be inducted into a variety of curriculum areas to support the development of students. Curriculum in this vein supports student learning about interdependence, systems thinking, consciousness of self, awareness of others and the limits of knowing in the world. This course will focus on curriculum development, instructional practices and assessment activities that embed these values and support teachers in developing their global competence as well as the ability to engage students in similar journeys.
INQUIRY-BASED LEARNING FOR GLOBAL COMPETENCE
Global learning requires a disposition of ongoing and sustained inquiry because of the vast knowledge bases it draws upon. Inquiry-based learning is a learning approach that is rooted in the investigation of questions and case studies, as well as problem solving. Participants will consider various approaches to inquiry, both for their own global competency but also for guiding students in the development of their global awareness. This course will engage students in professional learning groups to explore issues that are germane to their teaching situations and of interest or need in terms of their professional learning. Critical to this course is social and critical reflection on the meta-issues that arise when engaged in inquiry, including limitations of what can be known, perspectives, and awareness of the presence of the author(s) viewpoint orienting any given text.
ECONOMIC GLOBALIZATION
It is difficult to talk about global systems and interactions without an examination of the economic
processes central to globalization. This course explores macroeconomic concepts implicated in
global economic policy, economic health, and distribution of resources, capital, and
people. Microeconomic policy is included to the extent that small business (particularly those run
by women) and communities are part of the global network. The course develops a shared
understanding of economic concepts regularly encountered in global education and development
literature to help students synthesize these materials.
CAPSTONE SEMINAR
This course is designed as a capstone project to enable participants to apply key learning and insights that they have developed through coursework and the fieldwork experience. In an online space, participants are matched in an interdisciplinary cohort and are encouraged to pursue interests developed during their Global Competence Certificate studies. Participants design an instructional and assessment framework project that will be critiqued and collaboratively developed throughout the course by each cohort group. The project has a direct application to the participant's workplace that complements their ability to teach towards global competence in the classroom. All projects and resources will be collected in an open-source library to grow the collective body of work dedicated to global competence and internationalization.
Participants work collaboratively in small cohorts to develop a capstone project that supports implementation of global competence education.
Component Objectives:
Build a collaborative atmosphere that leverages the diversity of experience and background of the cohort

Collaborate and improve upon project work through an open and iterative process

Advance discourse around global competence through the lens of personal experience, as it relates to the field of education and an interconnected global society

Inspire innovation within participant's own content area by leveraging a diverse and interdisciplinary cohort

Collect high-quality open-source instructional instruments and assessments for the benefit of all educators
Essential Questions:
How is global competence best implemented as a curriculum approach and with instructional strategies within my school context?

How can students be supported in particular contexts to develop global competence?

What does global competence look like in my school context?
Examples of Past Capstones:
Trimester-long student project on migration that provides students opportunities for place-based learning and a connection to their greater community.

Course to accompany a study abroad experience in Malawi for educators in training.

New course on Global Health and World Perspectives for urban high school students.

District-wide plan to create a culture of global competency by setting goals at each grade level.

Parent/Guardian mini-seminar on service and volunteerism.
Instructors in the GCC program are renowned educators with deep experience in their field, selected specifically for their global education background and expertise. GCC participants benefit from a high level of interaction with course instructors. We look forward to expanding this list as the GCC program grows and adds additional courses.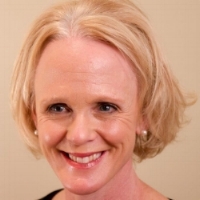 Cate Biggs
Course Instructor: Poverty
Cate Biggs is a freelance writer, global education consultant, and principal of Writing for Global Engagement and the blog Grasping Global Poverty. She was the co-creator and author of the World Savvy Monitor, a series of online teachers' guides to world affairs and current events. In addition to her scholarly pursuits, Cate has spent time in the field documenting the work of international organizations in Rwanda, Liberia, and Ghana, providing reportage and presentations for program monitoring, public outreach, and donor education. Her clients have included The Carter Center, Axis of Hope, Mercy Corps, and PhotoPhilanthropy.
Cate has a BA from Yale University, and a Master's in Social Welfare Management and Planning from the University of California, Berkeley. She has been a high school teacher and K-12 curriculum consultant and has worked extensively in the foundation and non-profit realm. She currently serves as Chair of the Board of Trustees for the Episcopal School of Knoxville in Tennessee, where she lives with her husband and three daughters.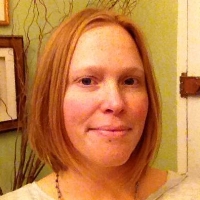 Rose Chaffee-Cohen
Course Instructor: Sustainability and Environment
Rose Chaffee-Cohen is a new  member of the Science Faculty at Tabor Academy, after having taught science at Kent Place School for ten years.  She has taught courses in AP Environmental Science, Biology, Chemistry, and The Bioethics Project, a student-directed research project in current bioethics issues.  She enjoys bringing relevant issues into the classroom and discussing them from multiple perspectives with her students. Before becoming a classroom teacher, Rose worked as an environmental educator for both the Appalachian Mountain Club and the New England Aquarium. She is passionate about environmental science, which she pursued at both Tufts University and Antioch University New England where she developed interests in scientific inquiry, project-based learning, and service-learning in the community. Last year, Rose traveled to Bangladesh with World Savvy as an educator with the American Youth Leadership Program to explore global cultural competency and climate change. She has also traveled, studied, and explored locally and abroad in Tanzania, Israel, Costa Rica, the Bahamas, Europe, Seattle, Minnesota, and New England to name a few places. Over the past year, Rose has worked as an Educator Advisor to the Global Competence Certificate program. She looks forward to being a part of this exciting and innovative learning experience.  Outside of school, Rose enjoys cooking, traveling, gardening, and learning about the environment with her husband, Jake, and dog, Quinn.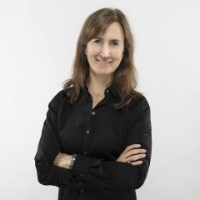 Dr. Deidre Combs
Course Instructor: Dialoguing in Global Education
Dr. Deidre Combs is the author of three books on cross-cultural approaches to resolving conflict and overcoming challenges: The Way of Conflict, Worst Enemy, Best Teacher and Thriving Through Tough Times. The books integrate ubiquitous advice from the world's lasting cultural traditions with systems theory and brain research.

She has served as a professor at Montana State University for over fifteen years teaching intercultural leadership and critical thinking. Since 2007, she has provided intensive leadership training to thousands of State Department-selected students, K-12 teachers, activists and professionals from just about every country in the world. Combs has been a guest instructor at La Universidad de Sagrado Corazón, Puerto Rico, El Tecnológico de Monterrey, México and PP International School, India. Combs also serves as a Co-Director of Instruction for Nosotras: Women Connecting in Costa Rica, which supports rising women entrepreneurs and political leaders through a Costa Rican vice presidential initiative. 

Dr. Combs is also a management consultant, an executive coach and a mediator. She has worked with a variety of corporate, government and NGO clients including Aveda Corporation, US Postal Service, IBM, Agenda Ciudadana and Landmine Survivors Network. She has been a featured keynote speaker at the US Forest Service, TedxBozeman and US Department of State Professional Fellows Congress. 

She holds a BA in Mathematics and Spanish from the University of Wisconsin — Madison, a master's degree in Information Systems Technology from George Washington University, and a doctorate focused on world religions from UCS/Naropa University.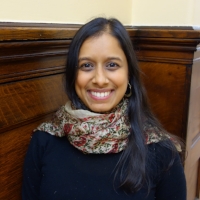 Karishma Desai
Course Instructor: Capstone Seminar
Karishma Desai is an assistant professor in the Graduate School of Education at Rutgers University. Her research employs anthropological and feminist lenses in the study of gender, globalization, and education to understand the contested ways in which norms about gender and childhood are produced, circulate, and are negotiated in educational sites. Her work focuses on questions around what kinds of knowledges, subjects and aspirations are configured as desired and how narratives circulate. She studies global discourses alongside the everyday embodied and relational cultural lives of young people within unequal educational contexts.
Dr. Desai has published in Curriculum Inquiry, Gender and Education, and Harvard Educational Review, and recently co-edited a special issue on citizenship and education for Curriculum Inquiry.
Her research and teaching investments stem from her experiences as a K-12 classroom teacher, instructional leader, and work with teachers and curriculum in the United States, South Asia, and East Africa. Karishma holds a B.A. in Sociocultural Anthropology from Washington University in St. Louis, an Ed.M. in International Educational Development, and a doctorate in Curriculum and Teaching from Teachers College, Columbia University.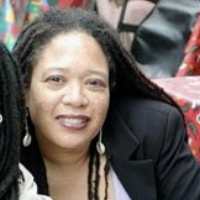 Claudia Ford
Course Instructor: Economic Globalization
Dr. Claudia J. Ford has had a global career spanning three decades and all continents. Her professional experience includes management of international programs in environment and natural resource management, public health, women's empowerment, civic participation, and girl's education for academic, development, and humanitarian organizations. Claudia's research interests are in gender, traditional ecological knowledge, historical ethnobotany and sustainable agriculture. Dr. Ford earned her BA at Barnard College, and MA/PhD at Antioch University. She currently teaches Introduction to Gender and Women's Studies, Environmental Literature, Global Business Economics, and Business Ethics and Social Justice. Claudia is also a midwife and an artist, and she has shared the adventures and challenges of her worldwide work and travel with her four children.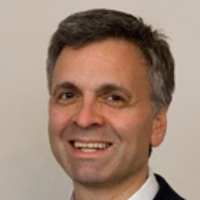 William Gaudelli
Course Instructor: Introduction to Global Competence
William Gaudelli, Ed.D. is the 8th Dean of the College of Education at Lehigh University. Dean Gaudelli's career spans more than 25-years as a classroom teacher, researcher, professor, and seasoned administrator. A prominent international scholar, his research areas focus on global citizenship education and teacher education and development. Dr. Gaudelli most recently served as the Chair of the Department of Arts and Humanities, at Teachers College, Columbia University. Prior to his department chair role, he was both a faculty member and program director of the social studies program. Before joining Columbia in 2006, Dr. Gaudelli held the position of associate professor and program supervisor at the University of Central Florida.
He has published over 60 scholarly pieces and three books. His research in global citizenship education and teacher development is widely read among scholars and has garnered over 900 citations on Google Scholar. In his latest book, Global Citizenship Education: Everyday Transcendence, he offers an analysis of global citizenship education in various locales. Dr. Gaudelli is a frequent keynoter at international conferences and guest lecturer at various universities. Over the past five years, Dr. Gaudelli has given over 40 invited keynotes and talks, most recently in China, Italy, Israel, Thailand, Japan, India, Poland, Hong Kong, and South Korea. He has participated in panel discussions and conferences with UNESCO, UNAI, UNAOC, and WFUNA and a wide-range of professional organizations.
He co-founded the Global Competence Certificate program. Dr. Gaudelli was also elected to the South Orange-Maplewood School Board in 2011 where he served for over three years, part of the time as board vice-president. Dr. Gaudelli completed his master's degree in 1995 and his doctoral degree in 2000 at Rutgers University – Graduate School of Education in social studies education. He taught social studies in the Hunterdon Central Regional High School for ten years prior to moving into higher education.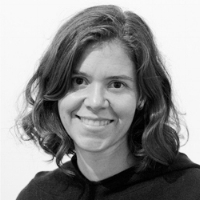 Olga Hubard
Course Instructor: Aesthetic Experience
Olga Hubard is Associate Professor of Art Education at Teachers College, Columbia University. She is interested in the humanizing power of art, and in how educators can help promote meaningful art experiences for all learners.  She has published extensively about this issue, particularly in the context of museum education. At Teachers College, Olga teaches courses in museum education, cultural diversity in art education, research in art education, and studio art.
Olga moved to New York form her native Mexico to pursue an MFA in visual arts. Eventually, she also received master's and doctoral degrees in art education from Teachers College. Before her appointment at Teachers College, Olga worked as a museum educator, a teaching artist, and as head of education of the Noguchi Museum – all in New York City.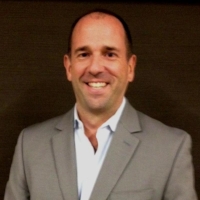 Craig Perrier
Course Instructor: Digital Pedagogy for Global Competence
Craig Perrier is the High School Social Studies Curriculum and Instruction Specialist for Fairfax County Public Schools in Fairfax, VA. He also is an online adjunct professor of education for Framingham State University and the teacher certification program, Educate VA . Previously, he taught at American Schools in Brazil for six years and for six years in public schools in Massachusetts. After leaving the classroom, Craig was the Coordinator for Curriculum and Instruction for Social Studies and History at Virtual High School and then the PK-12 Social Studies Coordinator for the Department of Defense Dependent Schools. He has consulted on global education for IREX, IIE, iEARN, The Global Campaign for Education, Knovva Academy, and the U.S. Department of State Office of the Historian. In addition, Craig has an M.A. in Global History and an M.Ed in Secondary Education. He maintains a blog "The Global, History Educator" and is the creator of the free online teacher resource "U.S. History in a Global Context." You can follow him on twitter @CraigPerrier.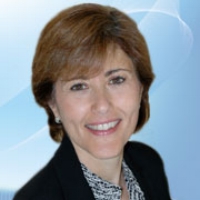 Dr. Deborah Sawch
Course Instructor: Inquiry Based Learning for Global Competence
Deb Sawch is an independent education consultant and former classroom teacher who engaged in extensive global research on educational practices in high-performing schools around the world. She is an editor and contributing author of the book, Educating for the 21st Century: Perspectives, Policies and Practices from Around the World (Springer, 2016). Dr. Sawch currently works with school leaders, school designers, and educators in their efforts to cultivate school and system-wide approaches to education that align more authentically and effectively with teaching and learning in the 21st Century. She designs classroom, whole school, and system-wide research to provide real-time, content-based feedback on leadership, teacher practice and student learning across a range of capacities, including critical, creative, global and ethical/character-based thinking

Previously, Dr. Sawch served as Co-Founder of Studies in Educational Innovation (SEI) at Teachers College, Columbia University where she worked with school districts both in the US and internationally to cultivate district- and school-wide approaches to 21st century teaching and learning and transformational change. While at TC/Columbia, Deb also co-founded the Global Learning Alliance, a consortium of scholars and educators from around the world dedicated to sharing and creating effective approaches to global readiness.

Deb received her Doctorate in Education at Teachers College, Columbia University where she also received her MA and EdM degrees and was selected by faculty and administration to serve as the Masters commencement speaker. She earned a BA with Distinction, magna cum laude from the University of Connecticut where she was elected to Phi Beta Kappa. Deb served as both member and Chair of the Teach for America-CT Advisory Board for 11 years and currently serves on the Advisory Council of Transcend Education, a non-profit education research and design organization.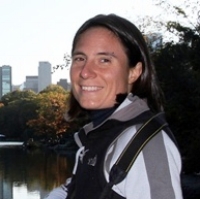 Sandra Schmidt
Course Instructor: Global Systems
Sandra Schmidt is assistant professor in the Program in Social Studies at Teachers College.  Her research studies the intersection of geography and civic education, in particular exploring how civic identity and civic efficacy are shaped by engagement in public spaces including schools and museums.  This questioning also entails examining how public spaces are impacted by acts of civic engagement and protest. Her research pays particular attention to issues of gender and sexuality and how spaces invite women and sexual minorities to engage as citizens.  Her research has been published in Theory and Research in Social Education, Teaching and Teacher Education, Journal of Curriculum Studies, Journal of Geography. She serves on the executive board of the College and University Faculty Association of National Council of Social Studies, the Queer Studies SIG of AERA, and the Center for Civic Education as well as the editorial board for Theory and Research in Social Education.  She taught secondary global studies in Grand Rapids, Michigan and Dedza, Malawi. She has been involved in research and development projects in Malawi, South Sudan, and Ethiopia. She volunteers as a Global Village team leader for Habitat for Humanity and has taken teams of teachers, students, and other volunteers to Nepal, Ethiopia, Kenya, Malawi, and Lesotho.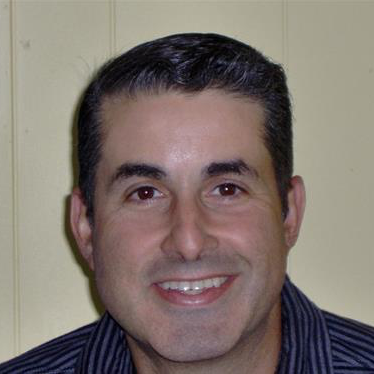 Brad Siegel
Course Instructor: Introduction to Global Competence
Brad Siegel was appointed as Upper Saddle River Superintendent on July 1, 2018.  Prior to this role, Dr. Siegel was the K-12 Director of Curriculum, Instruction, and Assessment for the Quad-Districts (Allendale, Ho-Ho-Kus, Upper Saddle River, and Northern Highlands Regional H.S.).  In addition, Dr. Siegel has served as a K-12 Supervisor of Social Studies and High School Social Studies Teacher. Dr. Siegel completed his doctoral studies at Teachers College, Columbia University through the Arts & Humanities Department.  His educational interests include democratic education, educational leadership, qualitative research, civics, multidisciplinary studies, and professional development.
Ken Simon
Course Instructor: Curriculum, Instruction, and Assessment for Global Competence
Ken Simon has 30 years of experience working in education. Throughout his career his passion and focus has been on ensuring that all students have access to deeper and more meaningful learning experiences. He began his journey as a social studies classroom teacher, and has served as a curriculum/instruction leader, coach, district leader and professional development provider across all content areas. Over the course of his career he has collaborated with other educators to lead the development of four new schools. He was a school designer for Expeditionary Learning (EL Schools), where he helped lead the development of MESA, a 6-12 Gates funded small school. For Minneapolis Public Schools he has served as teacher, Middle School Reform Coordinator, and Director of Secondary Schools. Before coming to IEL he served as the Chief Learning Officer for World Savvy, a national global education organization. Simon has conducted workshops and presentations on equity and pedagogy, assessment, global education and Social Studies and science content.
He is also published curriculum writer and teaches both undergraduate and graduate courses at the university level. He is currently writing his dissertation on equitable access to inquiry-based learning and teaching at East Carolina University.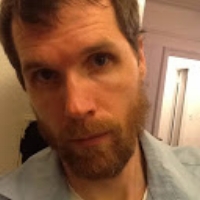 Andy Snyder
Course Instructor: Discussion Leadership for Global Competence
Andy Snyder has taught self-designed Humanities courses at two small, progressive New York City public high schools for the last 15 years, organizing courses that help students to rethink the consensus trance while also building their core intellectual capacities. At his present school, Harvest Collegiate, which serves primarily high-needs students, he teaches economics and an ethics course around competing visions of a good life. A few of his favorite books are "Being Mortal" by Gawande, "Feed" by Anderson, and "A Solitary Blue" by Voigt. He has also enjoyed working as a professional developer, adjunct professor, and curriculum developer. Before becoming a teacher, his most formative experience was leading a youth-run youth center in southwest Florida, where he is from. Andy earned a bachelor's degree in General Studies from New College of Florida, a Master's in Social Sciences of Education from the University of South Florida, and was certified as a National Board teacher in 2005.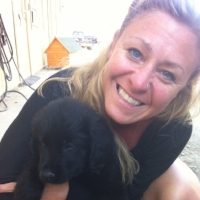 Danielle Zagar
Course Instructor: Human Rights and Global Competence
Danielle has a combined B.Sc. and BA in Biology and Sociology from the University of British Columbia, and a Masters in Post-War Recovery from the University of York, UK. During her Masters studies, she focused on the role of youth, education and employment in conflict creation, prevention and resolution, particularly in countries recovering from conflict. Her field research in Sri Lanka focused on teacher education programs in post-conflict settings, and the role of inter-generational trauma and collective guilt amongst Hutu youth in Rwanda, post-genocide.
As a high school educator for over 23 years, she has also been a consultant to the Ministry of Education in British Columbia for school design, Curriculum Head of English, and developed and implemented numerous District courses in Leadership and social sciences, as well as an inter-disciplinary Global Education program for senior high school students. She has chaired multiple social justice and genocide conferences in both Canada, and Rwanda, and is actively involved with facilitating overseas experiential learning programs in international development in Ghana, Kenya, Uganda and Rwanda.
Capacity building, human rights and social justice education have been at the center of Danielle's personal and teaching focus. Conflict and peace studies – particularly genocide studies – and scholarly pursuits in Sri Lanka, Rwanda and Israel, as well as cultural proficiency and international development studies in Canada and the United States, have fueled her passions. She also has a strong interest in the effects of climate change and globalization on conflict creation, the complexity of ethical dilemmas in humanitarian aid and international development, and transitional justice regarding violations of International Humanitarian Law, particularly with respect to ethnic conflicts.
The Global Competence Matrix
Globally competent individuals possess and apply the following qualities, characteristics, and abilities to learning about and engaging with globally significant issues. Educators that aspire to help students become globally competent must both develop these attributes in themselves and find ways to foster them in students.
Building global competence is a journey, not an endpoint. It  is an evolving, ongoing process that we engage in throughout our lives — not a checklist or a destination.
These core concepts frame our understandings and assumptions of what the world is and will be:
• We are connected. World events and global issues are complex and interdependent.
• Our stories matter. One's own culture and history is key to understanding one's relationship to others.
• It's complex. Multiple conditions fundamentally affect diverse global forces, events, conditions, and issues.
• History matters. The current world system is shaped by historical forces.
Behaviors
Seeks out and applies an understanding of different perspectives to problem solving and decision making

Forms opinions based on exploration and evidence

Commits to the process of continuous learning and reflection

Adopts shared responsibility and takes cooperative action

Shares knowledge and encourages discourse

Translates ideas, concerns, and findings into appropriate and responsible individual or collaborative actions to improve conditions

Approaches thinking and problem solving collaboratively
Values and Attitudes
Openness to new opportunities, ideas and ways of thinking

Desire to engage with others

Self-awareness about identity & culture, & sensitivity and respect for differences

Valuing multiple perspectives

Comfort with ambiguity & unfamiliar situations

Reflection on context and meaning of our lives in relationship to something bigger

Question prevailing assumptions

Adaptability and the ability to be cognitively nimble

Empathy

Humility
Skills
Investigates the world by framing questions, analyzing and synthesizing relevant evidence, and drawing reasonable conclusions that lead to further enquiry

Recognizes, articulates, and applies an understanding of different perspectives (including his/her own)

Selects and applies appropriate tools and strategies to communicate and collaborate effectively

Listens actively and engages in inclusive dialogue

Is fluent in 21st century digital technology

Demonstrates resiliency in new situations

Applies critical, comparative, and creative thinking and problem solving
The GCC program partners with several well-established organizations to offer our participants fieldwork options in three countries. These organizations have long-standing relationships with local partners working in fields related to education and community development. The local partners will host GCC participants during their fieldwork. All fieldwork experiences include 18 days in the country. Fieldwork locations include:
Cuetzalan, Mexico: Working with community leaders in the market town of Cuetzalan, participants will contribute to bilingual education projects to support the community's Nahuatl and Spanish speakers. Participants will stay in an eco-lodge and work with members of the women's cooperative and school leaders to support community initiatives.
Chirapa, Peru: Explore Peruvian culture and engage in local traditions of the Quechua people in the agricultural community of Chirapa, Peru. Participants will develop community connections while participating in agricultural and community development projects. Members will develop strong connections with the local community by staying with a host family.
Odienya, Kenya: Embed yourself in local community initiatives by engaging with village elders and members of the community development committee to support initiatives that are important to the Luo community of Odienya, Kenya. Participants will stay in a communal guest house and enjoy excursions in the area including Lake Victoria.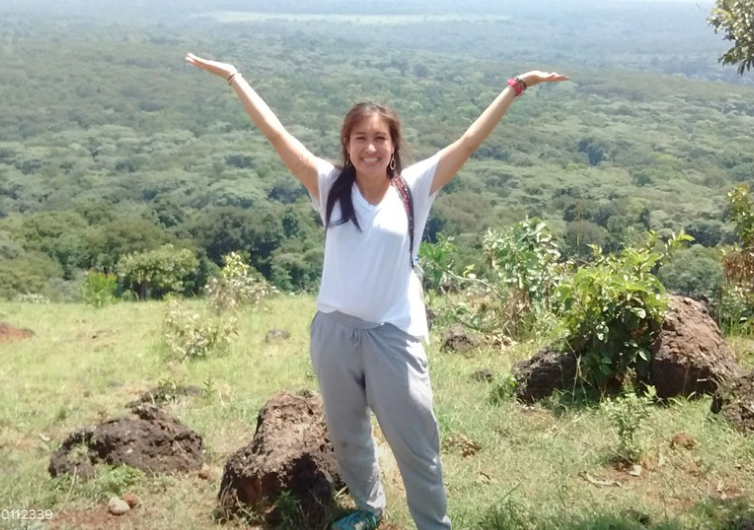 "This experience will allow me to share the following with my students: a different cultural perspective, the need to give support to the marginalized in our society, and the awareness of environmental biodiversity and what can be done to preserve the environment for generations to come."  

–

GCC Alum

 

"The fieldwork provided me with a more complete understanding of my culture and worldview. It also helped solidify some of my questions about what it means to be globally competent."  

–

GCC Alum