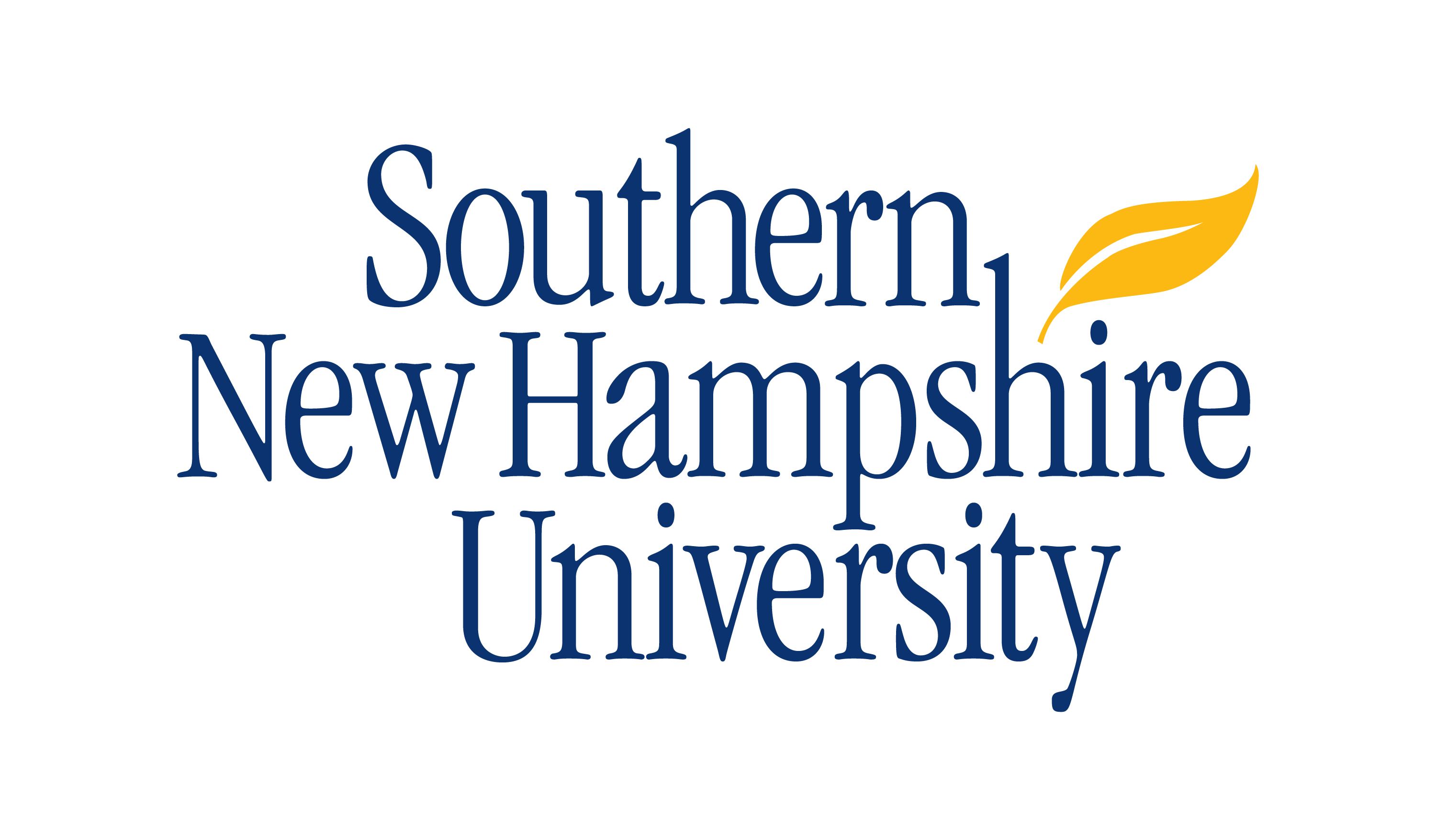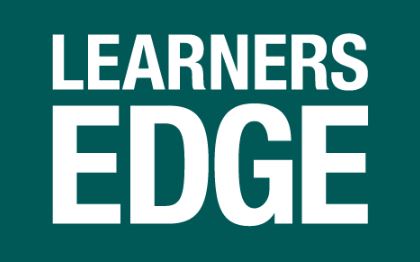 Southern New Hampshire University and Learners Edge collaborated to develop a new kind of education graduate degree and certificate rooted in constructivist learning contexts. These unique education programs aim to transform you personally and professionally. The experiences, its flexibility, and the program highlights differentiate themselves from any program on the market by empowering the educator and making learning accessible. Be part of a truly innovative and exciting experience at the culmination of your degree by presenting at our national Action Research Summer Symposium, collaborate with advisors unlike any other online program, and connect with Learners Edge instructors seven (7) days a week to build confidence in your daily practice.
Developed by education professionals, taught by passionate faculty, and powered by Learners Edge, both the Master of Education and Certificate of Advanced Graduate Study provide true innovation in delivery, instruction, and dissemination unlike any other educator program in the world. SNHU and Learners Edge are passionate about providing educators pathways to reach their immediate goals, while delivering an unmatched level of educational excellence, versatility, and support to build your sustainable personal growth!
Step into a New Kind of Program:




Personal and Professional Transformation
Leverage your strengths and choose from a cutting-edge array of over 45 course options to meet your program learning requirements.


 

Decide your own pacing: Take courses every 8 or 16-weeks. This allows you the flexibility to finish in 1, 2, or 3 years.


 
Affordable tuition rate at $355.00/credit.
 

Online course access for anytime, anywhere learning.


 

Core courses are self-paced with soft due dates so that you can plan your learning schedule and work fluidly within each academic term.


 

Connect with the Learners Edge Content Team or your course instructor 7 days a week as you work towards meeting course outcomes.


 

Build your action research with an advisor to best impact yourself and your classroom. The traditional Graduate Thesis is replaced with a self-designed inquiry into your professional practice through an Action Research series—fully supported by our Action Research Advisors.
Additional Program Information
Embedded, experiential, and innovative learning opportunities allow you to transform your professional practice. We believe that all learning needs to be flexible and creative in order to meet the unique needs of your particular school, organization, or professional group.
>> Apply any time and start your degree in Fall, Spring, or Summer.
>> Start your program with a Profile Seminar that's designed to orient you to our learning model, course selection process, and constructivist philosophy that serves as the cornerstone of our programming.
>> All courses are online and accessible any time.
>> Self-pacing with 'soft check-ins' built within each course ensures you have flexibility in your busy schedule.
>> Meet your Academic Advisor in our Action Research series, and build something that enables you to transform your professional practice and learning environments. *M.Ed. only
>> Disseminate your research findings at our Action Research Summer Symposium and meet like-minded colleagues from around the nation. *M.Ed. only
Southern New Hampshire University's Master of Education and Certificate of Advanced Graduate Study are accredited by the New England Commission of Higher Education (NECHE).
30 Credits from core courses you select in five Learning Strands


 

5 Credits from the Action Research Series


 

1 Credit in the beginning from the Profile Seminar
30 Credits from core courses you select in the five Learning Strands


 

1 Credit in the beginning from the Profile Seminar
The innovative SNHU and Learners Edge M.Ed. degree and Certificate programs allow you to select courses from five different Learning Strands.  SNHU designed these strands to best address educator needs, and push the boundaries in delivering cutting edge educational content. Courses within these Strands have specific outcomes that relating back to each Learning Strand topic.  Throughout your program, you'll select and take two courses within each strand.
Course Offerings within the Strands of Learning
Curriculum & Management

Courses within Curriculum & Management provide graduate students with the opportunity to explore innovative practices to maximize the learning experience of students.
 

Teaching & Instructional Technology

The Teaching & Instructional Technology strand allows for participants to gain a deeper understanding of the technological tools and implementation strategies available to enhance their practice through the integration of technology.
 

Assessment & Evaluation

This Learning Strand focuses on developing an array of assessment and evaluative practices that can be used in the classroom to support educators within their practice.
 

Leadership & Organization

Courses will explore both individual leadership changes and strategies for creating and leading systematic changes within your school.
 

Learning & Development

This strand contains courses that focus on the strategies, framework, and pedagogy that aligns to both learning and development theory.
LEARNERS EDGE is an organization unlike any other. They are founded by teachers and dedicated to learning, which makes them such an unbelievable and collaborative partner.
Learners Edge is passionately committed to providing fellow teachers with the kind of continuing education coursework, materials and tools that will help them succeed in the classroom and in their careers.
When teachers choose Learners Edge for continuing education, they will receive the training needed to reach their immediate goals, and an unmatched level of educational excellence, versatility, personal support and a long-term commitment to their professional development.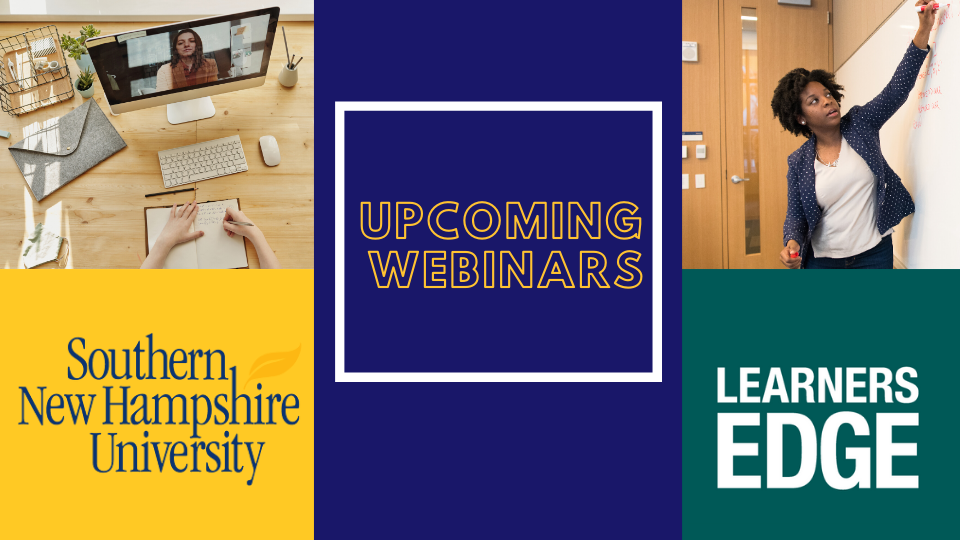 Would you like to learn how you can create change in your professional practice while teaching every day in the classroom? You can find out how by attending one of our online information sessions where you will:
 
Learn about the curriculum components and how you can customize your degree path 

Discuss the program outcomes and how you will impact your classroom

Learn about the admissions process 

Join in a live Q+A session to answer any questions you have
Stay tuned!  New information sessions will be available soon.
If you have any immediate questions, please reach out to us at 1.844.282.4484 or LEstudent@snhu.edu